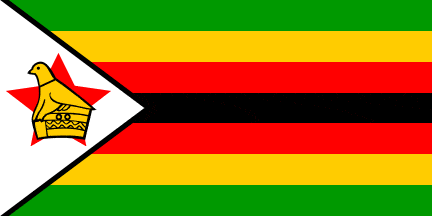 Blessed be the Land of Zimbabwe
'Life is either a daring adventure or nothing.'
Helen Keller
Zimbabwe has undergone dramatic changes over the past years, with hyperinflation as one major outcome, resulting in the Zimbabwe dollar needing to be removed from circulation in 2009, and was replaced with the multi-currency system.  The multi-currency system allowed trade to be completed using major currencies, for example, the US Dollar, Pound Sterling, Rand, and the Pula. Settlement in most trade would be the US Dollar and is certainly the easiest currency to travel with in most of Southern & Eastern Africa, as change is more likely to be available.  In June 2019, the Reserve Bank of Zimbabwe abolished the multiple currency system and replaced it with a new Zimbabwe dollar.
Despite the countries struggles, the Zimbabwe Parks remain some of the best in Africa and this indeed makes it the very reason to visit!  With lower numbers of visitors, compared to many other destinations, makes your experience exclusive.  We do suggest taking a close look at Mana Pools National Park renowned for its incredible game viewing and location in the Lower Zambezi, as one of your prime destinations, as well as Hwange National Park, and Matusadona National Park.
Zimbabwe was once known as the breadbasket of Southern Africa and for the highest literacy rates. Safety in Zimbabwe is no different than anywhere else in Africa, and if anything, better than many of the most popular destinations.  In our highlights below we also bring to your attention the lesser known destinations such as Nyanga, Chimanimani and Matobo National Parks.
If you can walk you can dance, if you can talk you can sing.